CHEPLAPHARM is a global specialty pharma company founded in 1998 and headquartered on the German Baltic Sea coast. We have made it our mission to act as a sustainable platform for well-established and trusted pharma brands. Specifically, we are an important partner to the research-based pharmaceutical industry in ensuring global availability of important medicines.
Career Platform. Discover the possibilities.
Achieve more! Passion and mission.
Our foundersstarted Cheplapharm with the drive to fill the needs of patients. By acquiring branded medicines and niche pharmaceuticals, we offer a diversified product portfolio in a wide range of therapeutic areas and indications. Over the past two decades, we've managed to turn this great idea into a fast-growing, sustainable specialty pharmaceutical company. We combine brand management and sales expertise with a solid financing strategy – and thus generate added value for our partners from the pharmaceutical industry, for investors and for patients all over the world. Why are we so successful? Because our departments work closely together – with a common goal: We are not only interested in high-performance products or services. We work to move the world forward and improve people's lives.
That's why we don't think in categories with short term focus, but aim to DO MORE with our actions and actions – for the long term as a reliable partner. All this is only possible with people who do not just practice their profession, but want to achieve something themselves. If you recognize see yourself in this way, then feel free to come on board with us.
Discover CHEPLAPHARM
Medium-Sized Structure
As a medium-sized company with flat hierarchies, we at CHEPLAPHARM create a work culture based on teamwork, mutual trust, respect and expertise. Our corporate structure is characterised by rapid decision-making and lively, collegial cooperation. Our open and cooperative corporate culture along with an international perspective, contributes to our economic success as a company. At CHEPLAPHARM you get real insights and work directly on the pulse of the company – the perfect career platform!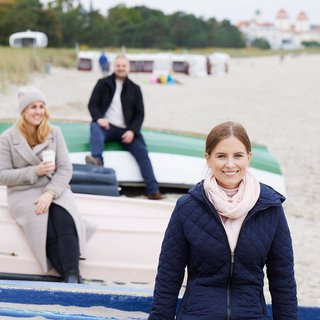 At CHEPLAPHARM, you can expect the pleasant working atmosphere in an appreciative and motivating atmosphere, as well as an optimally equipped working environment. We see this culture as essential to our daily work in teams committed to achievement of our corporate strategy and goals. The values we live day by day include an entrepreneurial mindset, independent action and decision-making along with freedom to develop and grow as employees.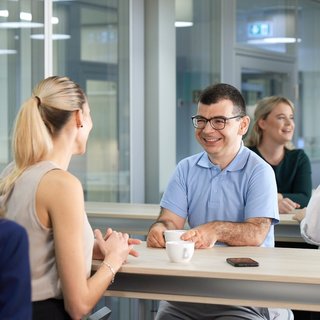 At CHEPLAPHARM you will find a safe and future-oriented workplace – supported by a corporate culture that lives on mutual appreciation. Our employees are our greatest asset and the basis for the success of the company. We are a great place to work for qualified and highly committed team players who identify with our corporate philosophy and strive for a value-adding, long-term career. As an extremely fast-growing and profitable company, we offer you the opportunity to grow together with us and vigorously advance your career.
Everyone in the team can trust that the growth of each employee is important to us. That is why we coach employees in developing their potential and achieving personal career goals. All this is embedded in a modern working environment that offers flexible working hours, a company pension plan and a lively workplace with many corporate activities.
CHEPLAPHARM Employee Benefits
---
Career Platform: Find Your Next Opportunity.